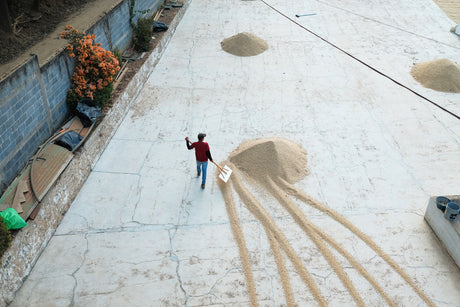 speciality coffee
We source, curate, and roast so you can enjoy
We've travelled around the globe, tasting thousands of coffees to create amazing options for you to brew at home.
choose your coffee
Hi, we love coffee as much as you do.
We work hard to serve up a cohesive experience across all of our locations and online. Whether you're visiting a neighborhood cafe, or ordering beans from across the country, you matter deeply to us.
Quills Coffee was founded in 2007 by owner Nathan Quillo in Louisville's Germantown neighborhood. From the beginning, Nathan's passion for coffee and dedication to the craft has resonated with the community and led to continued growth. Quills strives to cultivate strong relationships with coffee producers around the world and provide quality coffee, service, and welcoming spaces for all.
Bring Quills with you

Enjoy the finer things? Grab some Quills merch so you can take us with you everywhere you go!

Merch

Quills Green Knitted Beanie

Quills Green Knitted Beanie